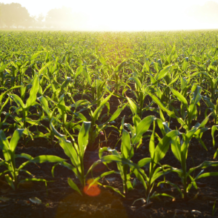 The focus of Nutrient recycling community lies on nutrient recovery from waste streams in the agro-food value chain and its use as sustainable fertilizers. Closing the loop of the nutrient cycle is part of the concept of circular economy. At the moment, nutrients such as nitrogen and phosphorus, essential to life, are lost along the entire food chain.
The transition to a more circular economy by means of resource recovery is high on the societal agenda. Society is looking towards science to provide the necessary solutions that can ensure this transition.Therefore, the introduction of nutrient recycling can change this and boost the bio-economy efforts in the EU.
The group is beginning to take shape and we would like to share with you the next steps we are planning to take to build this community.
We aim to:
Stress the importance of nutrient recovery in everyday life for the community and for the creation of social wealth.
Create a context through which researchers can collectively profit from the opportunities created by the network. For that, dedicated news and events such as summer schools and specific sessions at international conferences are organised
Strengthen the relationship with industry and help to provide solutions for everyday problems
NINFA – TakiNg actIoN to prevent and mitigate pollution oF groundwAter bodies
BioReCer – Biological Resources Certifications Schemes
NUTRI-KNOW – Broadening the impact of EIP-AGRI Operational Groups in the field of nutrient management: Knowledge exploitation and easy-to-understand material for farmers and practitioners